Cannabinoid Receptor May Protect Against Pain, Mouse Study Suggests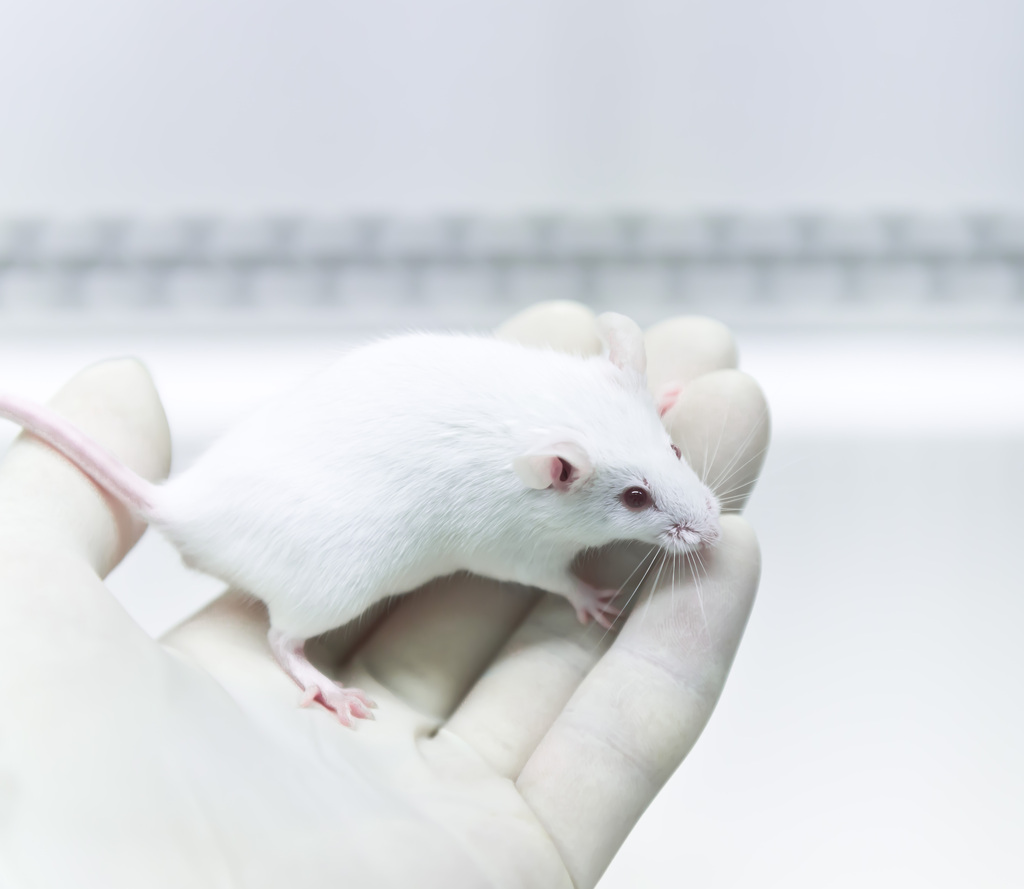 The cannabinoid receptor 2 (CB2) is essential for protecting against nerve damage-related pain and its emotional effects in a mouse model of fragile X syndrome, a study shows.
In addition, changes in the levels of pain-related molecules in the spine and in the amygdala (a brain region involved in pain processing) were associated with the attenuated pain responses in these mice.
These findings shed light on the underlying mechanisms of impaired sensory processing and self-injurious behavior observed in fragile X patients, and highlight CB2 as a potential therapeutic target for nerve damage-related pain.
The study, "Role of the endocannabinoid system in a mouse model of Fragile X undergoing neuropathic pain," was published in the European Journal of Pain.
Fragile X is caused by low or no levels of the FMRP protein, which controls the production of several proteins at synapses — the site of near contact between nerve cells that allows them to communicate.
FMRP deficiency impairs nerve cell communication, leading to a variety of behavioral and developmental symptoms, such as impaired social skills, learning, memory, and sensory processing, as well as self-harming behavior. The latter two support the notion that these patients have lower pain sensitivity.
Notably, as an animal model of fragile X, mice lacking FMRP exhibit sensory processing deficits and fail to develop nerve damage-associated (neuropathic) pain.
However, the mechanisms behind these sensory changes remain largely unclear.
Insights on the mechanisms behind pain resistance may also help to identify new therapeutic targets and approaches for neuropathic pain, for which there is a lack of effective and highly tolerable treatments.
Notably, neuropathic pain, estimated to affect millions of people around the world, can also be linked to increased pain sensitivity and sensation, even in the absence of a harmful stimuli, greatly affecting patients' quality of life.
Now, researchers in Spain have evaluated the pain-related effects of partially removing the CB2 receptor — whose activation is known to suppress neuropathic pain responses — in a mouse model of fragile X.
The team evaluated the sensory responses to mechanical and heat stimuli, cognitive function, and behavior after nerve injury in healthy mice and in the mouse model with or without CB2 deficiency.
Results showed that nerve damage promoted, as expected, increased pain sensitivity and pain‐induced depressive‐like behavior in healthy mice, but not in mice lacking FMRP. However, an induced CB2 deficiency in the fragile X mouse model restored their pain sensitivity and associated depressive-like behavior following nerve injury.
Notably, no differences in cognitive function were observed in the mouse model when CB2 was partially removed, suggesting that the cannabinoid receptor is not involved in this brain function. Also, partially removing CB2 in healthy mice did not change the animals' responses following nerve injury.
These findings indicated that CB2 "participates in the protective [effect] displayed by [the fragile X mouse model] against the [sensorial] and emotional manifestations of neuropathic pain," the researchers wrote.
Further analysis showed that, following nerve injury, the levels of two pain-suppressive, fatty molecules — palmitoylethanolamide and oleoylethanolamide — were increased in the spine of mice lacking FMRP, when compared with healthy mice.
In addition, the levels of NF-kappa beta, a pro-inflammatory molecule, and of Homer1a, involved in sensory processing, were reduced in the amygdala, specifically the one located on the left side of the brain. The amygdala is a brain region involved in several brain processes, such as memory and emotional responses, including those to pain.
Notably, these levels were significantly associated with pain-induced depressive-like behavior in the mouse model, suggesting a possible role of these molecules and the left amygdala in modulating emotional manifestations of chronic pain conditions.
"In agreement, preclinical animal models have demonstrated divergent functions of the left and right amygdala," the researchers wrote.
Overall, these data highlight that "CB2 is necessary for the protection against neuropathic pain observed in [the fragile X mouse model], raising the interest in targeting this receptor for the treatment of neuropathic pain," the team added.
"Additional multidisciplinary studies more closely related to human pain experience should be conducted to explore the potential use of cannabinoids as adequate [pain-killer] tools," the researchers concluded.